Previously:
Is the American Empire morally questionable and thus in need of a religious limitation, or is it morally questionable because of its (Puritan-Protestant) religious foundation? Is it so tainted because it's not "purified" enough, or is it crooked because of an obsession with Puritanism? (Demography, religion, technology and civilization)
Is religious purity the solution or the problem?
In general, the Abrahamic mentality adscribes deviations from The Book – or books – to pagan, pre-Christian or pre-Islamic influences. The solution, therefore, is to remove these influences and return to religious orthodoxy. But applying religious purification, on the other hand, leads to Judaization.
"Judaization" should be understood as the absence of images, idols, saints, processions (considered idolatry), along with a more literal interpretation of the Bible (old tribes of Israel equal to the modern State of Israel), a focus on the ruthlessness of the Old Testament and, following Sombart, a secular-rationalizing tendency. This is stronger in Calvinism, due to its predestination theory and the Anglo-Jewish belief in the "lost tribe of Israel". This particular Protestant branch strongly influenced the foundational values of the United States. (Christian institutions and multipolarity)
Because Judaism is the first and purest "religion of the desert", it is vehemently against symbols and idols. When Christians and Muslims apply "purification", they simply spread the desert. When spreading the desert, outward manifestations of the sacred must be eliminated.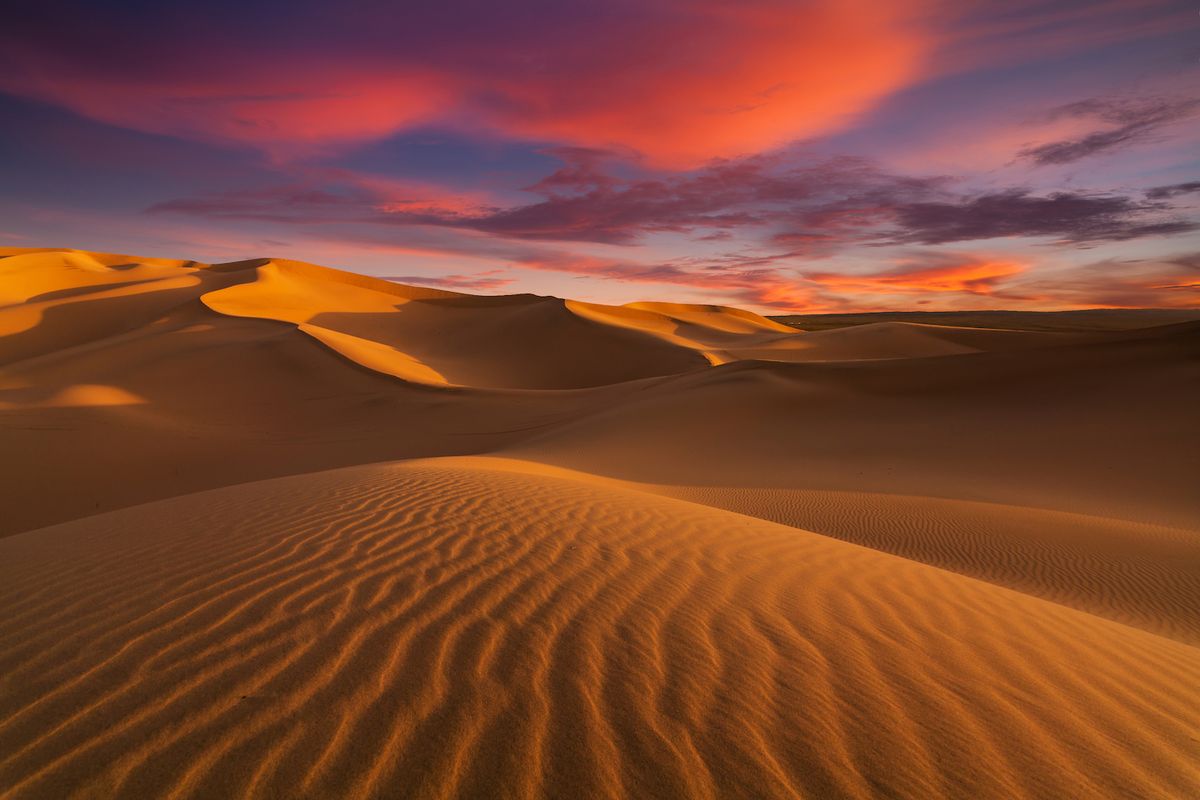 Religious purification as cultural desertification is more deeply connected to Calvinism – in Christianity – and Wahhabism – in Islam. Country-wise, they correspond to the United States, Saudi Arabia and Israel. Their common psycho-historical denominator being the British Empire.
Parts of the Middle East have kept traditional architecture and a notion of uniqueness because the Wahhabi-like fight against idolatry has not destroyed pre-Islamic or semi-Islamic architecture. I believe it's important not to follow Saudi Arabia and the "curse of the Najd".

Samarkand

Pre-Islamic influenced architecture tends to be more colourful, more "Eastern", because it overlaps with pre-Islamic heritage. If the Wahhabi path is followed, it would be similar to what US Protestantism has done with Christianity.

Pentecostal churches in Finland and Germany. Is that a religious temple or a toilet?

Okay, you might say, but what matters is the faith. I agree with you. But I'm specifically talking about architecture.

And notice the flag of Israel in the second picture. There's a deep rootless connection between USA Protestantism, Zionism and Wahhabism. They are materialistic and ugly.

This monotheistic colourlessness can also be seen in clothing. Arab clothing is usually black or white.

Only in Asia, because of Asian influence, things are more colourful. (…)

As you see, the "doctrines of the desert" breed colourlessness.

The desert is boring, endless, only one colour.

In this sense, let me deviate even more.

Monotheism is correlated to modern colourlessness. (…)

Colourless business suits, colourless vehicles, colourless skyscrapers… can we trace a monotheistic origin? Is this correct? (Civilizational health)
The "curse of the Najd" was taken from Europa Soberana:
In the Hadith (Muslim scripture complementary to the Koran) it is related how Muhammad asks Allah to bless several Arab regions, specifically omitting the Nejd, the inhospitable region in the center of the Arabian Peninsula, located in the Arab Heartland. When Muhammad's followers ask him to bless the Nejd, he ignores them, until the third time:

Muhammad al-Bukhari relates that according to Abdullah ibn Umar the Messenger of Allah (peace and blessing of Allah be upon him) said "Oh my Lord, bless us Syria!, oh my Lord, bless us Yemen!" The people said, "What about the Nejd?" He continued: "Oh my Lord, bless Syria for us! Oh my Lord, bless Yemen for us!" They said, "What about the Nejd?" And I think the third time he said "In this place there will be earthquakes and seditions, and also in this place the Devil's Horn will appear.
With no exaggeration, Wahhabism is the curse of the Nejd; that is, the curse of the desert; that is: Judaization. Sacred geography is not fond of being ignored.
One commonly hears: "Zionism is the problem; Judaism is okay". Though religious tolerance and dialogue is a noble and paramount virtue, your writer agrees not with the example sentence. There might as well be an inherent issue within Judaism.
It seems the word "paganism" often produces an Eurocentric, especially Germanic, feeling. Some self-described pagans are to blame, as they eagerly embrace Germanic paganism, but believe African and Native American religions to be inferior. These groups also tend to over-emphasize the ethnic factor in paganism – opening room for Christian criticism. It is therefore pertinent to categorize paganism between "European" and "Asian", the former being more anthropomorphic-heroic and the latter being more abstract-natural.
Judaization often means attaching sole importance to "interior belief". This mentality says: "are you a true believer or do you merely partake in outward ritualistic manifestations?" But can there be "true faith" without material manifestation? Yes! In the desert…
Performing the ritual without heart is not immoral. The ritual serves, along with ordinary socialization, as collective-psychological catharsis. If only "true believers" were allowed to perform, ceremonies would be empty.
The paradox of Calvinism: it first attaches total importance to interior faith as true belief. But then how to distinguish true and false followers when everything's internal? The solution: material (external) success!
Excessive internalization of faith, rebuking the manifestation of the ritual, also leads to psychological angst. This Puritan angst, along with other factors, contributes to the appearance of neuroscience, the sciences of the mind and, in ultimate analysis, transhumanism. "It's all a figment of my mind": the mysterious sacred being all internal, the mind can be transposed from the body; soul and body (essence and manifestation) can be detached from the other. Does transhumanism have a Jewish imprint?
***
There are three major universal beliefs in the world: Christianity, Islam and Buddhism. Together they account for billions of nominal followers. But to paraphrase the Chinese template, there is always "Christianity/Islam/Buddhism with A-B-C-D etc characteristics". There is always a more internationalist outlook either in harmony, synthesis or contradiction with the more localized features.
This is easily noticeable in Buddhism, due to its less pronounced ecumenical character as compared to the Abrahamic doctrines. Born in South Asia, it later spreads and takes root in Southeast Asia and East Asia. To each pre-Buddhist sphere corresponds a Buddhist school. In East Asia, Buddhism suffused with Taoism and other native beliefs; it has East Asian characteristics.
Some authors consider the term "Hinduism" a Western – more precisely British – creation. Can we consider Hinduism as operating within the Buddhist sphere? That is: Buddhism with Indian characteristics? This is interesting, but politically complex…
As for what concerns Islam, quickly gaze at the following physical map for West Asia:
It is noticeable how the terrain is considerably more rugged around Iran and Turkey. Iran is historically known as the center of Persian culture, while Turkey aspires to retain a certain Ottoman identity. Is it furthermore a coincidence that their people are not Semitic?
Here lies the danger of ecumenical Islam: due to strategic-geopolitical considerations, some countries in the region support Wahhabism and other forms of "Judaized Islam". But in doing so, are they not attempting against their own Turkic-Ottoman and Persian heritage? Is it really intelligent to support Saudi Arabia and Israeli-financed groups?
There's a reason why ISIL was found to be connected to Israeli intelligence. By destroying pre-Islamic and non-Islamic heritage, it functions as an agent of cultural nihilism, that is, Judaization. Or do you not realize the destruction of "pagan idols" can be detrimental to Persian and Turkic heritage?
"Pure" Islam, in this iconoclastic context, means becoming anti-Persian. It is akin to socialism without local characteristics – Trotskyism.
Christians and Muslims often say: "that is not our pure religion". But do you prefer to be "pagan" or "Jewish"? Remove the symbols and there's nothing left; only the desert. Remove all pagan idols and Judaization ensues. Can it still be called Turkey?
Similar considerations can be applied to Pakistan and Indonesia-Malaysia. South Asian and Southeast Asian influences are only to be expected. Otherwise, the desert grows…
Unsurprisingly, the West has been financing, with the complicity of some Islamic States, Wahhabi-like doctrines all the way into Indonesia and Europe. Simple to explain: Judaization, as cultural nihilism, facilitates the demise of a people. The Calvinist-Wahhabi deprivation of cultural heritage goes hand in hand with Western domination.
As for what concerns Christianity, it is generally divided into Catholicism, Protestantism (Western) and Orthodoxy (Eastern). As stated before, Western Christianity possesses stronger ecumenical leanings: Protestantism is blind to its originally Germanic characteristics, while Roman Catholicism wants to be simultaneously Roman and ecumenical.
Judaization processes are plainly visible in Protestantism; Catholicism, however, seeking to advance ecumenical Christianity, tacitly condones the so-called "Judeo-Christian Western civilization", which mixed with Americanism tends to center on the United States. Not without reason, Eurasianists also call it Roman-Germanic civilization.
Drawing a comparison with Islam, it is as though Roman Catholicism wanted to be, at the same time, Persian and Wahhabi, or Turkic and Jewish. In Eastern Christianity, this ecumenical character is far less pronounced.
The Orthodox temptation in declaring itself as the "correct", truthful and pure Christianity might strengthen its standing in the short run, but what about the long run? Would it not lead to Judaization?
Every religion sees itself as the correct one. This is normal. But applying the same reasoning as with Shia Islam, wouldn't "religious purity" make Orthodoxy anti-Russian?
Recently, a new cathedral was inaugurated in Russia. But there are many paintings, colors and representations there! If we follow pure Christianity, we should raze this pagan temple to the ground and tightly hug the Torah!
Some Christians and Muslims feel uncomfortable whenever someone shows them a seemingly "heathen element" on their beliefs. From this point on, there are two major approaches:
We have no pagan elements, we follow true and pure Christianity/Islam.
Yes, there are pagan elements and they are part of our culture – proudly so.
The first approach, as shown by the empirical evidence from Calvinism and Wahhabism, leads to Judaization and Westernization. "Pure" Christianity and "pure" Islam, what is that? Judaism. The second approach allows for the preservation, among others, of Shia Islam (Islam with Persian characteristics) and  Eastern Christianity (Christianity with Russian characteristics).
When someone says "oh, Orthodoxy is pagan", instead of feeling ashamed or seeing the necessity to retort, on the contrary, that "it is Catholicism that is pagan", Russians could say: "yes, Orthodoxy is pagan! Orthodoxy is Slavic! Orthodoxy is Asian! Orthodoxy is Greek!"